Opal Charters Transfers and Trips
Start your holiday or business trip in style with Opal Charters.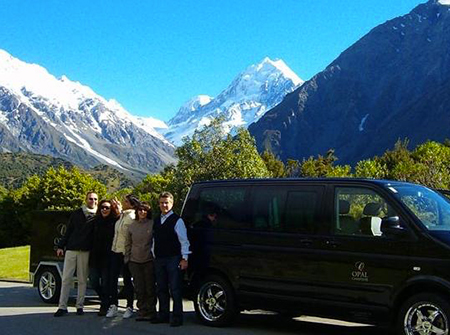 Whether you are arriving at Christchurch Airport or Lyttelton Port on a cruise ship, we can meet and greet you and take you directly to your hotel or sightsee along the way.
Opal Charters can take you to any destination, including:
Accommodation in Christchurch, Canterbury or further afield.
Hotels.
Resorts.
Luxury lodges.
Take the scenic route and appeciate some of the South Island's natural beauty as you go.
Features Include:
Complimentary chilled water.
Laptop with mobile internet and internet phone.
Reversible middle seats allow standard or face to face seating.
Zoned air conditioning.